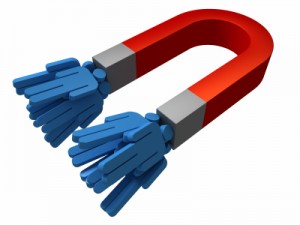 There is no question that change is hard. In fact, most people have a natural aversion to it. If you wish to keep up with the continually changing business world, you have to embrace the change and ensure that all of your employees are comfortable with embracing the change, as well.
For a business that has made strides to adopt any type of inbound marketing program, understands that support that is required for successful implementation. The best way to achieve this success is to set the expectations early on that detail what the transition will appear to be after the first six weeks of the kickoff.
The first phase that you will encounter is the thinking and planning and stage. This will ensure that the foundational elements are in place that will help your business become found, receive leads and eventually grow sales. If you do not take time to plan this stage, you will run the extreme risk of implementing various marketing tactics that will not reach or speak to your target, that are completely ineffective to generate leads or that are completely disconnected from one another.
In order to successfully implement a strong inbound marketing program for any type of business, use the tips that are found here.
Create Your Strategy
The marketing strategies, not tactics, are the very first stage of any inbound marketing program. This is essentially going to be the foundation of the entire plan. This is where you will outline the specific goals for your business. Once you have established your strategy, you can begin thinking about the tactics you will use by considering the following questions:
Baseline Metrics
This is composed of the number of visitors that you receive each month, how many are successfully converted to leads, the number that are sales opportunities, how many are closed, what the average revenue of each customer is, the number of clients that are lost each month and how many social media and email addresses you have accumulated.
Target Market
What are the characteristics of your basic customer and what are you trying to target with your marketing efforts.
Search
How are customers finding your competition, do you want to utilize the same keywords or different ones and which ones should you work to optimize.
Content Assets
Do you currently own any content assets such as press releases, video, newspaper articles, brochure articles or anything else that may be able to be reused?
Content Creation
It is important to plan and think about the inbound marketing program that you are creating. Take the time and initiative to plan the next three months of webinars, emails, blog posts and other content projects in order to boost the results that you receive and reduce the burden of having to continually come up with new ideas each day.
Campaigns
What is your desired campaign schedule? How often are you planning to blog, run a webinar, email and create and add new content? When are your campaigns going to be launched and how long will they last?
Budget
What is the budget you have for the inbound marketing plan?
When you begin thinking through the answers to these questions you are essentially creating the perfect inbound marketing program for your business. This plan and strategy will be aligned perfectly with the goals of your business, the current marketing situation that is present and the direction of your business for the future.
Also, in order to measure the performance you will have to complete some goal setting. This will include creating the goals you have for conversion rates, lead generation, website traffic and your closing rates. This will aid the development of marketing tactics at a proper frequency that will allow superior delivery on the goals and will help the inbound marketing activities to become revenue for your business.