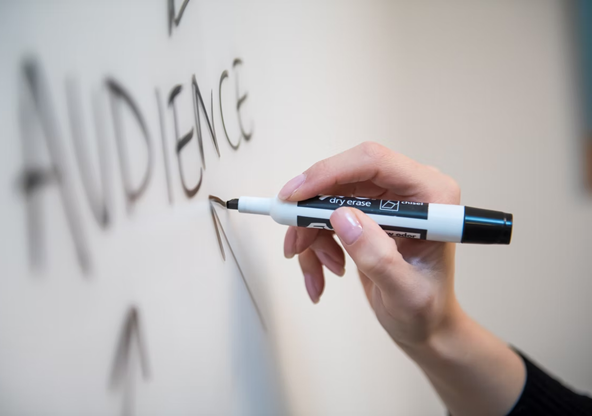 There are numerous ways to promote your business online, and video marketing is one of the most well-known methods. Video marketing can benefit firms that want to convey a message to a broader audience more efficiently. This can be achieved by creating a company, product, or even advertising videos. However, why should you choose video marketing when there are other options?
Well, video marketing has a number of advantages that makes it worthy of your time and money as a business owner.
Improved Conversions
One of the reasons why video marketing is an excellent option for your business is because it can improve conversions. If your goal is increasing the sales of your business, then it's essential that customers can easily find what they need online. This means that you should create content that's easy and quick to consume.
If you create a video, then you can tell your story in a fun way that's easy to digest. This will help customers understand your business and determine the various benefits they can enjoy if they opt for your business. Videos are also great for providing helpful information about products or services. You can use this content to answer common questions or address people's concerns before making purchases.
Better Engagement
Engagement is key to any business. Videos can be an excellent way to engage customers with your brand because they're more likely to watch and share them.
For example, if you make a video about how to use one of your products, people who watch the video may want to share it with other friends or family members who are interested in similar products. This can help increase exposure for your brand and attract new customers, especially if you are using videos on social media. When people see a video, they'll often stop scrolling and watch it. This gives you the opportunity to share your message with them, which can lead to increased engagement and sales.
Relatively Low Cost
You can create videos at a lower cost than you would for other forms of marketing. For example, it is possible to create an animated explainer video on your own by using free online tools like VEED and Canva. Just remember that higher-quality content will provide better results.
The cost of video marketing is affordable, so it's a great way to promote your brand without overspending. Plus, there are many ways to get started with little or no money at all. For example, if you have a smartphone and a few minutes of time each day, you can create videos that showcase your products or services by showing them in action.
Video Breaks Through the Clutter
In terms of marketing, we can easily say that video is the KING. In fact, the most popular websites today — including Facebook, Twitter, and YouTube — are all driven by videos. But why? The answer is simple: Videos engage viewers more than other types of content. They combine audio and visuals to create an experience that engages viewers' emotions and makes them want more.
Additionally, videos have a longer shelf-life than other forms of content. And since they're easy to share across social media platforms, they can go viral. As stated in HubSpot's 2022 State of Inbound Marketing report, videos encourage responses. This type of content generates more responses from viewers compared to other forms of content such as blogs or infographics. They also outperform different types of content to drive traffic back to your site.
Video Is a More Creative Option
While you can use video for product announcements, behind-the-scenes looks, and other types of informational content, you also have the option to share creative videos with your audience. You can do it through animated explainer videos that help viewers understand complex topics in a fun way.
For example, video marketing allows you to tell stories authentically and compellingly. You can create videos that showcase your products or services by showing them in action — and then share these videos on social media platforms like Facebook, Instagram, Twitter, and LinkedIn.
Videos Improve Your SEO
Video marketing is one of the best ways to improve SEO. Creating and sharing videos on social media can help you with ranking higher on search engine results pages (SERPs). This means that your content will be more accessible for people to find when they're looking for information about your business or industry.
But how do you create videos that can guarantee benefits for your SEO campaigns? How can you turn your YouTube video ideas to content that brings value to your business? Below is the most straightforward guide that you can apply when you are starting:
Make sure your video titles and descriptions include keywords people will search for on Google.
Include keywords in the video itself, too.
Add metadata to each of your videos so they can show up in search results with relevant information about the content.
It is no surprise that businesses in different sizes try to turn to video marketing for marketing purposes. Creating content for your video marketing campaigns can be used in so many different ways. It can improve your SEO and help you connect with new customers — especially when your business may not have a physical location that sells your products or services. And if that's not enough to convince you to start using video, there are plenty of other reasons why you should take on these kinds of marketing techniques, as well.
On the other hand, all this doesn't mean you can jump in head-first and expect excellent results at the end of it all. If you're serious about starting a video marketing campaign, you'll need to plan everything out first and have a strategy.