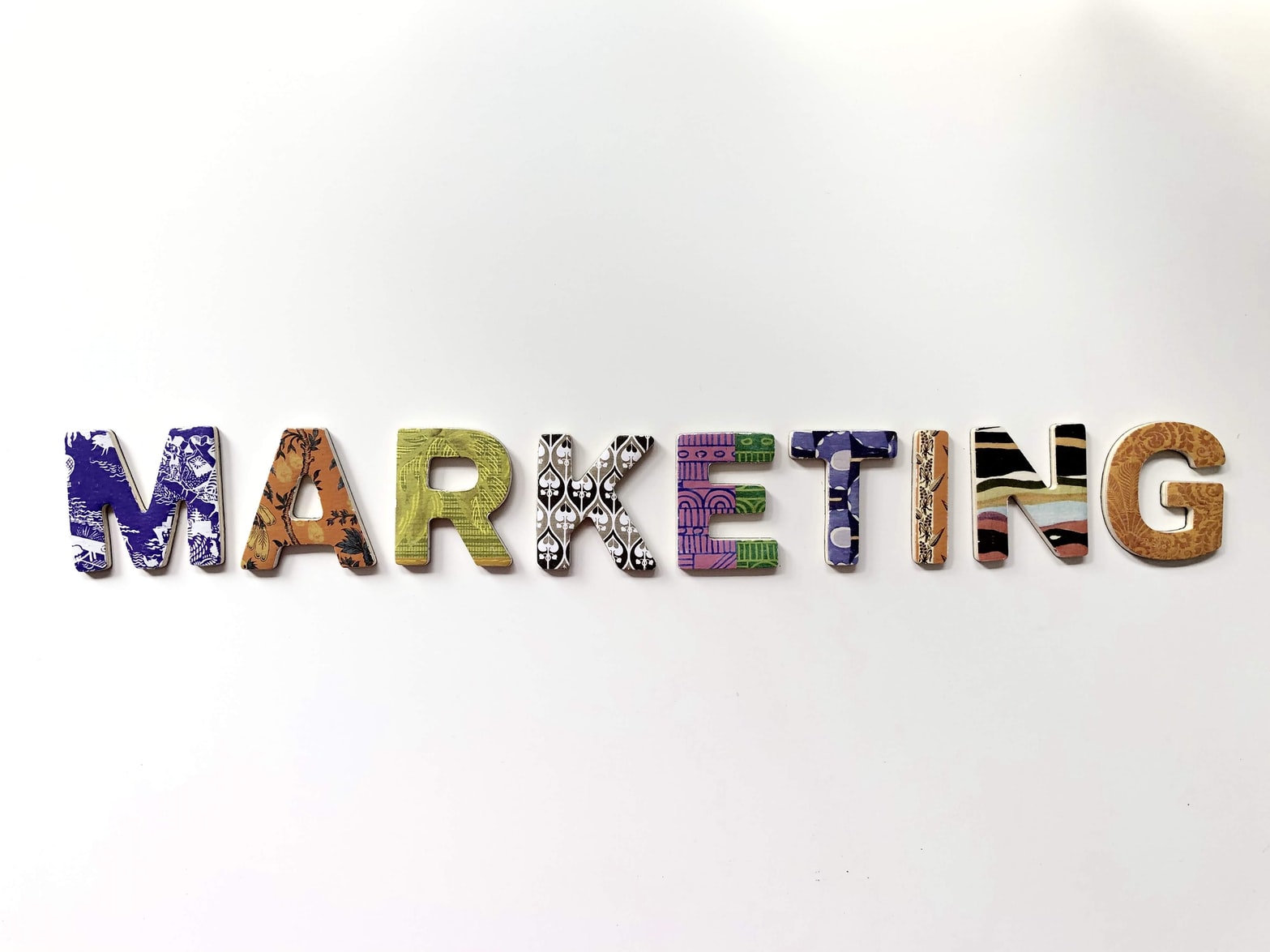 Hailing from a B2B marketing background, I can say that SaaS (Software as a service) tools have become my best acquaintance. This term is used quite a lot these days, right?
Being one of the main tenets of cloud computing, SaaS tools have made our work super easy and quick. Ironically, most people who have no idea about SaaS technology end up using one or more SaaS tools.
From sending emails to streaming your favorite Netflix shows, we are surrounded by SaaS technology. And if I talk about B2B marketing, in particular, there is no denying of the fact that it breathes in the SaaS world.
With so many options available at our hand, it becomes difficult to choose a tool that is effective and efficient. In this diverse SaaS market, which SaaS tools are the most effective for your B2B marketing? Let's have a look.
Email Marketing
1. SendX
If you are looking out for an email marketing tool that fits perfectly in terms of efficiency and affordability, I would recommend SendX. It is an intuitive software that comes with a plethora of features.
This tool is the right combination of technology and marketing wherein you can seamlessly connect with your potential prospects or customers. With SendX, you may send unlimited emails and access all their features even in a basic price tier.
You don't have to pay anything as your email base expands, rather you'll only be charged based on the opt-in subscribers.
In terms of design and ease-of-use, SendX entails a robust email builder. With 50+ pre-designed email templates, you can send newsletters, professional emails, promotional emails, welcome emails, automated emails, bulk email blasts (without spamming), and more. The best part is they put extra effort in providing seamless email deliverability to all their customers.
The starting price is $7.49 for 1000 subscribers. To test the waters, you can go for a 14-day free trial.
2. Sendinblue
This email marketing software is beginner-friendly. Along with providing email services, it allows you to send SMS updates to your contact base. With an easy-to-use interface, you can easily design your emails with a simple drag-and-drop.
Most marketers employ this tool for sending bulk emails. It allows you to send 300 emails per day in its free plan. With advanced AI and ML technology, Sendinblue ensures a good email deliverability rate.
The most prominent feature of this tool is its automation workflow. With a decent range of automation triggers, you can send trigger-based emails to your target audience.
The starting price is $25 per month with an email send limit of 40,000 per month. You may get started with its free plan but you will not get rid of its watermark.
3. MailerLite
This tool is widely employed by small and medium-sized companies. The most striking feature is its built-in CRM as it gets half of the work done. With an easy-to-use interface, you can send professional or well-designed emails in a breeze.
With a decent number of email templates, you may design your emails or newsletters with an easy drag-and-drop feature. MailerLite goes the extra mile to ensure user-authentication so that the spammers could not breach the spam laws by sending malicious emails. It entails a strict policy to approve accounts that may take up one day.
The starting price is $10 for 1000 subscribers wherein you can send unlimited emails. It also offers a free plan with a monthly limit of 12,000 emails for 1000 subscribers.

4. Email Finder
Email Finder is a tool created by Hunter that can help you find email addresses in seconds. Just add the first and last name of the person you need to reach out to and the website's domain. You'll get the result in seconds.
This tool also comes with a Chrome extension that can find the email addresses of a website in a single click. It can also perform bulk email lookups for a list of people and is available in the API.
Each user gets 25 free email lookups and 50 email verifications per month. Starter plan is at $49 per month.
Social Media Marketing
1. Buffer
Along with being a pioneer in the field of remote work, Buffer is an amazing SaaS tool in the field of social media. It is a wonderful tool for social media scheduling. It entails a massive content library and provides a deep analytics report of your social media performance.
With its free account, it allows you to manage one profile/page on one of your social media handles. Furthermore, you can schedule up to ten updates with your free account.
The most unique feature about Buffer is its mobile app. Yes. It works on iPhones as well as Androids. The starting price is $35 per month.
2. Hootsuite
This is an all-rounder tool wherein you can manage your social media campaigns as well as schedule posts on different social media handles.
If you want to build an excellent social media presence on Facebook, Twitter, Instagram, YouTube, or Pinterest then Hootsuite will do an amazing job.
You can schedule social media posts for all your handles or selective channels. With a built-in calendar, you can easily set your posts according to your preferred date and time.
The starting price is $25.52 per month.
3. SocialPilot
This is another social media marketing tool wherein you can schedule social media posts for Twitter, Facebook, LinkedIn, Instagram, Tik Tok, Pinterest, Tumblr, and more!
With a smart and easy-to-use interface, you can raise your brand awareness and make your social media scheduling process a breeze. You also get advanced social media analytics reports which can be downloaded in PDF format.
SocialPilot also provides an excellent feature of 'Social Inbox'. With this feature, you can reply to inbox messages, comments in real-time on different Facebook pages.
The starting price is $30 per month.
SEO
1. Moz Pro
This tool is very popular in the B2B marketing domain. It is because of its amazing list of free SEO tools. You may try Moz for free and analyze any domain to get the metrics. Moreover, you can also perform keyword research, analyze link building opportunities, check domain authority, and more.
With its paid plan, that is, Moz Pro Solutions, you can unlock even better features that include site rankings, on-page optimizations, crawling and auditing your sites, and more.
You also get customized and advanced reports about the status of your rankings and achievements that can be further downloaded in PDF or CSV format.
The starting price of Moz Pro Solutions is $79 per month.
2. BuzzSumo
B2B marketing is at its peak and marketers are present at each channel. To get a full-blown idea about your web presence, you need smart SaaS SEO tools.
BuzzSumo provides you with a deep understanding of the content that is trending and performing at a top-notch rate. This tool allows you to conduct extensive research and analyze different types of content in different domains.
Furthermore, it helps you to identify the trending topics that are being shared extensively. Overall, with BuzSumo you may get amazing ideas and inspiration to tailor your content according to the industry standards.
You can connect with the trending influencers to execute your promotion strategy. Based on the engagement factor, you may pull out the information about the content that has been performing well in the past 24 hours or the past year.
BuzzSumo also displays clear analytics of the total view shares of the content on different social media handles.
The starting price is $79 per month.
3. SEMrush
SEMrush makes your digital marketing process a breeze. If you are looking for a tool to boost your web traffic, SEO, social media, or PPC, then SEMrush might be the one for you.
This tool helps you to get better visibility of your brand presence and content efforts.
It is mostly known for conducting excellent keyword research, tracking your content rankings, analyzing Google rankings, and opening up opportunities for new keywords. It also comes in handy for backlink analysis.
The most useful feature is tracking your competitors' or industry leaders' web traffic. With SEMrush, get ready to qualify leads and turn potential prospects into paying customers.
The starting price is $83.28 per month.
Wrapping It Up
Well, that was quite a journey!
Before going for any of the tools, make sure to perform your research. Don't be hesitant in taking free trials and try each tool beforehand.
About the Author
This blog is written by Shivani Srivastava. A content marketer by heart, Shivani is passionate about writing anything in the field of the technological landscape. She's written this guest blog for SendX: Email Marketing Software.  Connect with her on LinkedIn and Twitter.