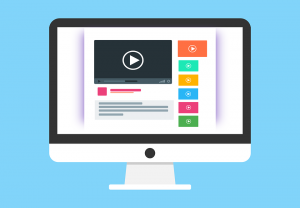 Many people are saying that 2018 is the "year of the video". If you want to tap into this incredible marketing opportunity, here are 3 key things to keep in mind:
1. Build a CTA Into Your Video. Too many business owners forget that video content has the same goal as written content, and that is to engage their audience, and persuade them to perform some type of CTA, whether that means subscribing to a newsletter, or opting-in to a free offer. If you include a CTA in the video, you can eliminate the extra step of having your viewers click to your website to opt-in to an offer.
2. Make Your Videos Short. Your audience loves videos for a reason: because they're short and get right to the point. Keep your videos to 2 minutes or under if possible. If you're thinking about posting something longer, break them up into a series of 'flash videos' that are shorter and more compelling. For example, instead of posting a three-minute video, break it up into three one-minute videos, or even six 30-second videos. The effect on your audience will be much more powerful.
3. Take Advantage of New Technology. We're seeing how effective 360-degree videos are becoming in terms of engaging audiences, and the same is true for virtual reality (VR) and augmented reality (AR) videos. When you immerse your audience in an environment, you increase their participation in your video content. For example, a personal injury firm could create a 360-degree video in which the viewer is given the point-of-view (POV) of a driver who becomes involved in an accident. The first-person POV would enable viewers to see every aspect of the accident from every angle, giving them a realistic recreation of what it's like to experience this event.