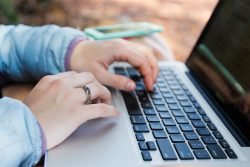 You've probably heard quite a bit recently about how chatbots are the "in" thing that every small business owner needs to be using.  If you're thinking about setting one up for your business, here's a high-level primer that walks you through the foundational basics, sans the over-hyped hoopla many self-proclaimed guru's are peddling.
First and foremost, it's important to understand that chatbots are NOT meant to replace human beings. They are tools designed to help enhance customer service and engage customers in a way that makes them feel valued and special. Chatbots can provide suggestions and tips, as well as deepen your customer's experience, but they are not intended to replace human-based customer service.
Make sure your chatbots are programmed to provide instant replies to customer inquiries, and that customers have a 'kill switch,' which simply means a way to end the chat on their own terms. Also make sure your chatbot offers customers direct access back to your main homepage, and provides a way for them to leave feedback about their chatbot experience.
Equally important is:
Giving your chatbot a catchy name, which improves branding
Giving your chatbot a few specific features, instead of overloading it with many features that don't work very well
Happy chatting!