The stats for YouTube speak for themselves:
World's second-most visited website with over 14 billion monthly visits (

Hootsuite

)

More than 500 hours of video is uploaded every minute (

Statista

)

62% of Internet Users in the U.S. Access YouTube Daily (

Statista

)
To put it simply, getting your YouTube strategy right has the power to turbocharge your sales pipeline. However, things aren't that easy.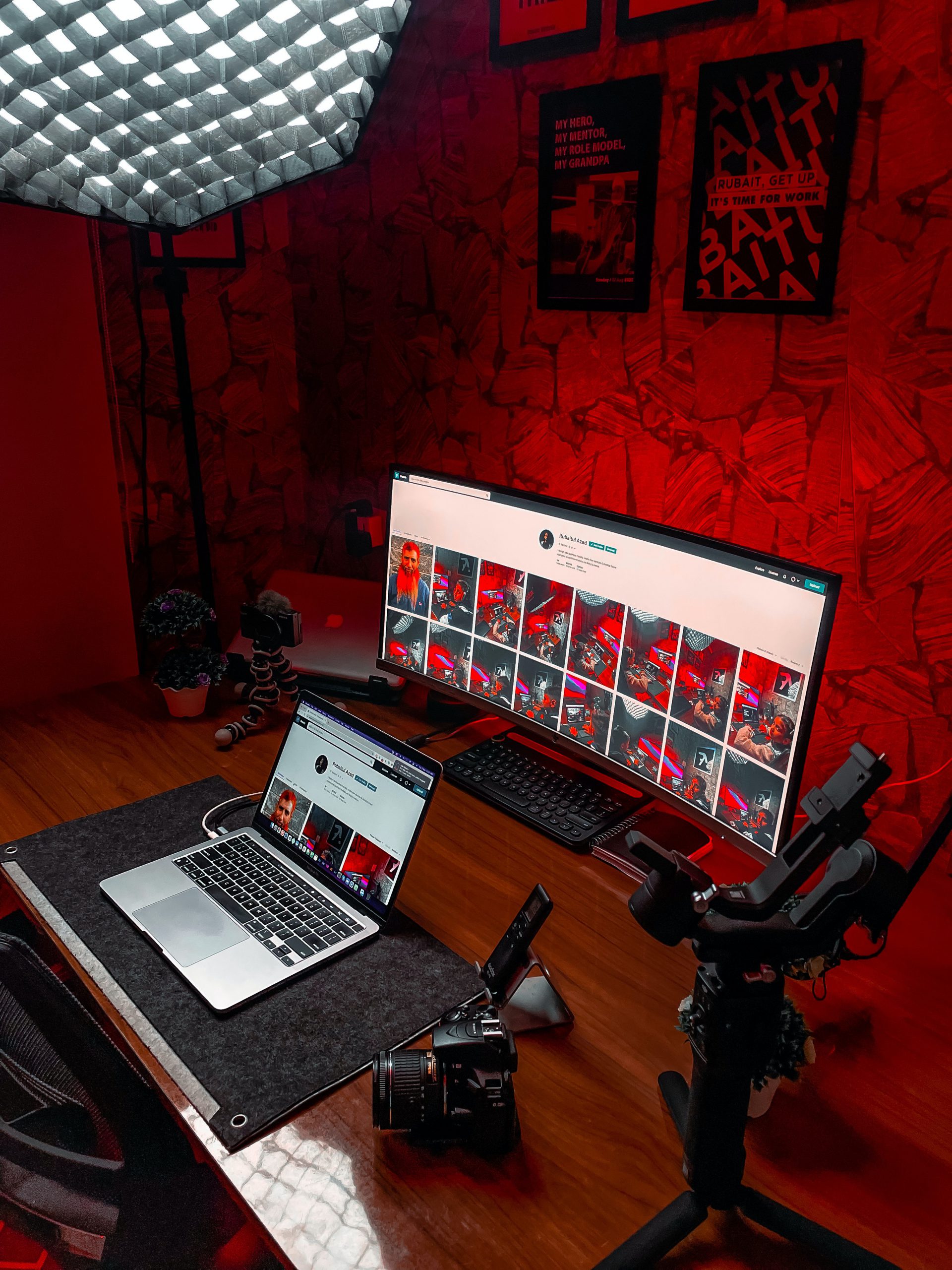 You can't just post any old video and expect to generate new customers right away.
The truth is you need to optimize your video content for conversions. And the most effective way to do that is by making your brand presence felt throughout everything you post.
In this guide, we're going to explain how you can add more brand touchpoints into your videos without disrupting the viewing experience for watchers. 
Keep reading to learn how to take the ROI of your YouTube channel to the next level.
3 Core Benefits of Branding Your YouTube Videos 
Before explaining how you can subtly include more brand touchpoints in your videos, we want to discuss why doing so is crucial. 
Branding is essential to creating a business identity customers can identify with and begin to build a relationship with. 
When you post a YouTube video that people really enjoy, that's a great opportunity to form a positive association between the watcher and your brand.. But they won't do that unless they can identify your business easily within the content.
Let's look at the three core benefits strong branding adds to your YouTube marketing.
1. It Helps You to Win Subscribers Faster
The goal of branding is to make your channel instantly recognizable to viewers. You want them to glance at the video and know it's you. 
This is what proper branding provides.
You instantly appear more professional by putting a logo on your videos and giving your channel a name. It's almost like a cheat code. 
You're no longer just a "YouTube Guy 123." Once your channel has a distinct identity and name it becomes a 'real thing', one that's much easier to recommend to people, generate media coverage and grow your subscriber base.
2.  It Allows You to Capitalize When Your Content Goes Viral
Imagine creating a viral video hit but not seeing any growth in your sales or subscribers. It would be soul-destroying. 
The only way that's happening is if you fail to include anything that promotes your brand in the video. Branding your channels and videos means you can capitalize when your content makes it big.
3.  It Raises the Production Value of Your Content
If you're to attract new subscribers and build your audience, you need your channel to look as professional as possible. You can achieve this by adding logo animations and investing in the production quality of your videos. 
Branding lends your content credibility and ensures viewers listen to what you have to say. If you're putting out cheaply produced content, viewers will doubt your content and associate your brand with a lack of funding and unprofessionalism. Don't fall into that trap!
How To Add Extra Branding to Your Videos Without Disrupting The Content
Now, it's time to explore how you can introduce branding without disrupting the content. 
It's important to note that you don't want to ruin the flow of your video with branding or come across as overly self-promotional, either. Both are a quick way to lose viewers. 
Instead, you need to add subtle brand touchpoints to your videos and introduce your logo in ways the viewer finds acceptable. 
4.  Animated Intros & Outros
Create branded YouTube intros and outros to slip your brand identity into a video without disrupting the content. They enable you to start and finish the content with a little reminder of who the viewer is watching and ensure the viewer associates the content with your business.
Typically, you use an animated intro 10 seconds into a video after your pre-intro which introduces the topic and lets viewers know why they should stick around (a recommended YouTube best practice). Your opening conveys professionalism and is an engaging and aesthetically pleasing way to get your logo on-screen. 
Animated outros are used at the end of the video and are often the last thing a viewer will see before the content ends. This means they leave an imprint. When using an animated intro and outro, make sure you think about the following points:
Your introduction should be short and sweet. Too long, and it will bore viewers. 

Your intro and outro must feature your logo.

The intro and outro should complement the feel and tone of the channel, as well as its subject matter. Don't go big, brash, and loud if your whole vibe is cool, calm, and relaxing.

Your outro should end with a call to action that clearly tells your viewers what you want them to do next.
5.  Branded Lower Thirds
A lower third is a graphic overlay placed on the lower part of the screen.
Branded lower thirds is an idea that originated in sports broadcasting but has since been adopted by every type of video genre and format. 
Though they can take up to a third of the screen, they're typically much smaller and often used to identify speakers, clarify information, or show sports scores. 
Branded lower thirds are an excellent way to show off your logo midway through a video without disrupting the content. You can use them to introduce a new participant in the video, display messaging, and communicate essential Calls to Action. 
If you're considering using animated thirds, take note of the following things:
Positioning – make sure the overlay never blocks anything the viewer may want or need to see.

No distraction – ensure your branding doesn't distract from the content itself. Keep it subtle. Animated branding is OK, as long as it's not too showy or over the top.

Readability – don't forget to size and format everything, so it is easily readable. If you provide information, viewers don't want to strain to read it.
6.  Branded Stinger Transitions
Branded stinger transitions are your secret weapon. They're an absolutely brilliant way to get your logo on screen in a natural and non-disruptive manner. As they're used in most videos, viewers are accustomed to them and don't think of them as annoying or tiresome.
Scene transitions are an integral part of video production. They help to move the story along, set the scene for what's coming next, and are an engaging way to cut from one location or participant to another. You'll find you use them a lot when creating content.
When incorporating branded stinger transitions into your videos, keep the following points in mind:
Keep things subtle – don't overuse transitions, and make sure they're not too long. Big, flashy transitions distract from the content.

Aim for a natural feel – you want your transitions to complement the content and style of the video. Don't try to incorporate too many types of transition. Otherwise, you'll lose that natural consistency.

Follow the action – let what is on screen dictate the type of transition you use. If you're using a transition to move the story on, ensure the energy runs from the left to the right of the screen. This is the direction viewers naturally associate with narrative action.
Summary
Branding is essential if you want viewers to associate your business with top-quality video content. However, it needs to be employed subtly. By following our three-step guide and using animated intros and outros, branded lower thirds, and branded scene transitions, you ensure that your logo is always visible and working to bring your brand greater exposure when promoting your business on YouTube.
About the Author
John Butterworth is an experienced digital marketer who has helped many companies to scale rapidly through a tried-and-tested combination of SEO, CRO, and email automation. 
John's career has taken him across specialist roles in China, Vietnam, and The UK. Currently, he works in-house for global video creation platform Viddyoze.