In the world that exists outside of marketing, bounce isn't a bad thing. In fact, it's usually associated with something fun – trampolines, basketballs, inflatable bounce houses. However, inside the word of marketing, the way we view bounce is an entirely different story.
Bounce is a word used to describe the rate at which an internet user visits your site, looks and says "Eh, never mind" and leaves before visiting any other of your website's pages. Bounce itself is unavoidable, but a sky-high bounce rate isn't.
While some visitors will land on a website just to take a quick peek and leave, a high bounce rate is an indicator that most of your visitors aren't finding what they're looking or are simply dissatisfied with the way your site looks or feels.
When you have something of value to offer, a high bounce rate means something is happening that's preventing customers from accessing it, and as a result the growth of your business is limited.
A high bounce rate is clearly no good for anybody. It is not good for your visitors and it is definitely not good for your conversion rates. The good news is that a high bounce rate is often easy to fix. Here are a few tips for keeping your bounce rates down and conversion rates up.
Targeting
According to marketing guru Neil Patel, "When you create the right content and use the right channels to distribute it, you'll ultimately reach the right audience that will be interested in your offer. You'll develop a good bounce rate."
What's being said here can be summed up in one word – targeting.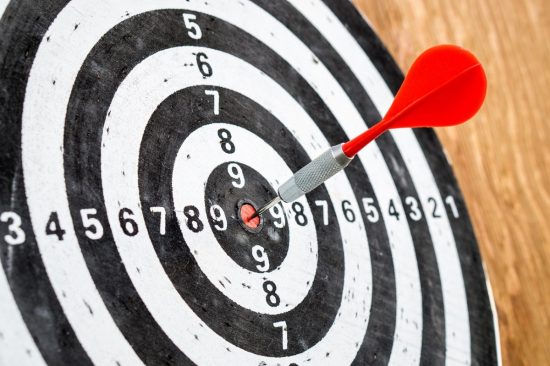 It's great when you get people coming to your website, but what if they have little to no interest in what you are offering? You could have the best website in the world selling the best product on the planet, but if you don't have the right type of visitor, they are going to simply leave.
Targeting your audience is the key to ensuring that your strategies are reaching the right audience. After all, visitors are more likely to hang around longer and begin a journey to conversion if they actually have a reason to be there.
Take for example, the standard approach to social media marketing. Social media is an essential tool for building brand awareness, but at the same time, that awareness is also being spread to an audience that doesn't have a real interest in your brand, at least not to the point that they're a high likelihood of conversion.
To reduce bounce, it's time to stop thinking that more is better on social media. Choose social platforms that match up with the demographics of your target audience and get serious about keywords that narrow and focus in on the intent of the content you post.
KISS
There's a reason why 'keep it simple, stupid' is so often used in sales: it works.
Many website owners and marketers try to be clever and bombard their visitors with loads of wonderful facts about their products. It can be easy to get hyped up and want to tell people about your favorite passion, but it may be doing more harm than good.
Visitors to your site first want to know if they are in the right place. If you make them go looking for the relevant information in a wall of text, then there's a good chance they will close the tab to never return.
This all boils down to your website's usability. Is your website uncluttered and easy to navigate? Does your site, that's clean looking and easy to use on a desktop computer, translate the same experience to users of mobile devices? Take a good, nonbiased look at your site design and identify roadblocks that are making it too complicated to use for the average visitor.
Loading Speed
Imagine visiting a website and having to wait while images and videos load. How long are you REALLY going to wait before you leave?
If you're like most of the visitors to your site, the number hovers around 1-2 seconds. Every second after increases your bounce rate. Loading speed is more impactful than you might think – the blink of an eye that happens between the start of the stopwatch and the time it reaches 3 seconds equals a 32% increase in bounce rate.
While aesthetics are important in creating an attractive and effective website, it should not be done at the expense of ease of use. Make sure that your website loads quickly and is mobile friendly.
Low Bounce Equals More Conversions
The growth of your small business depends on your ability to not only attract visitors to your website, but also give them a reason to stay. If your conversion rates are low, your bounce rate may be the problem.  Solving the bounce rate puzzle can be frustrating. A professional digital marketing team with their eye on small businesses can help make the pieces fit. Contact us today to discover what a low bounce rate can do for your business.