The average patient faces innumerable obstacles and countless decisions to make. These include scheduling appointments or finding the right specialists. Throw in figuring out health insurance plans. 
You can help them by providing quality, relevant, and useful content.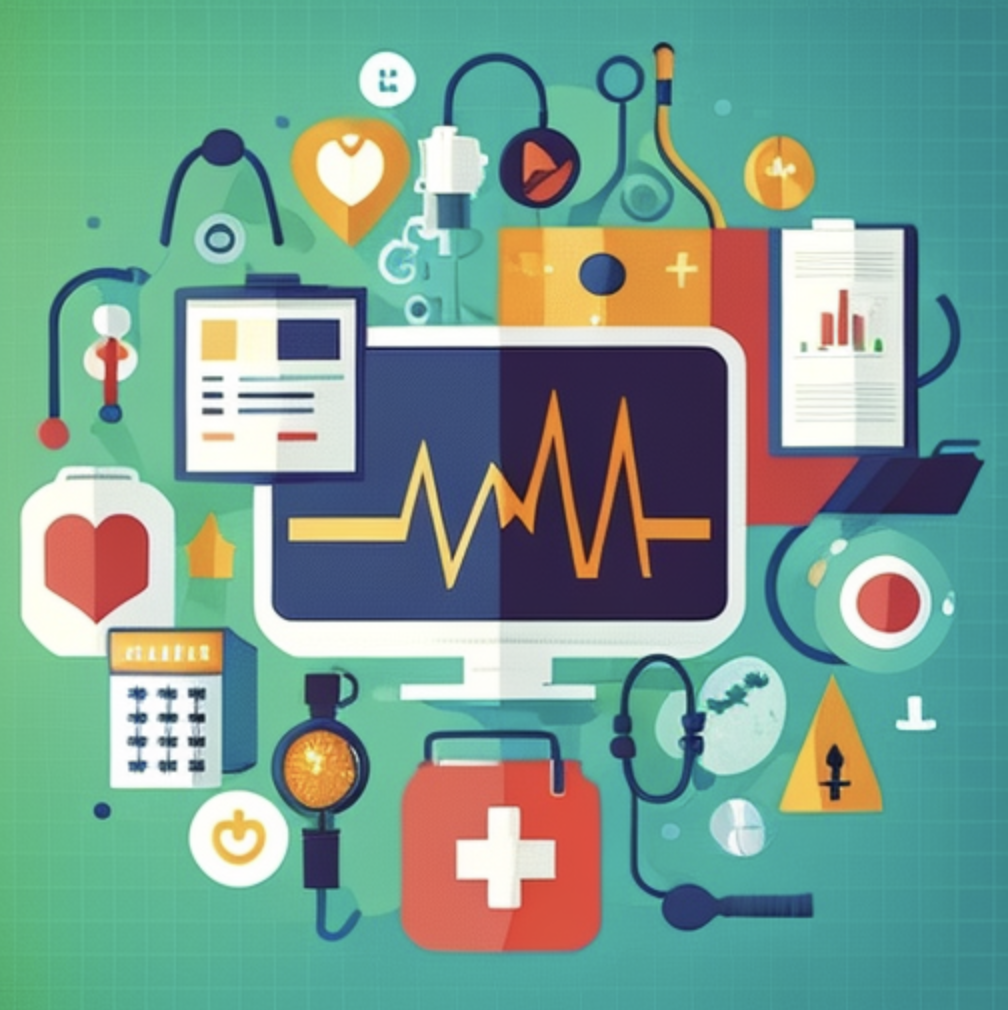 This blog post details the different content marketing ideas you can harness to fulfill patient needs.
5 Ideas to Maximize Healthcare Content Marketing
You cannot underestimate the power of a well-thought-out medical content marketing strategy. It can empower patients, help you attract new business, and increase patient loyalty.
But how do you use this strategy to your advantage? Here are five ideas to try:
1. Bridge the Communication Gap Between Healthcare Providers and Patients
One of the most significant barriers in healthcare is the communication gap between these two parties. Doctors, for instance, sometimes struggle to explain technical concepts and terms.
Meanwhile, patients feel intimidated or powerless to ask further questions about their care. They may even leave clinics feeling more confused.
Content marketing can help bridge this gap by creating a space for two-way communication. Here are some options:
Platforms such as patient portals and live-chat website features allow consumers to get their questions answered in real time.
Videos, blog posts, and articles can break down medical jargon, making it more digestible for patients.
Social media opens up a dialogue and start conversations. For example, you can post polls or ask questions to get feedback from your audience.
Webinars and e-books offer in-depth looks at specific topics.
A website's resources and FAQ pages can answer common queries.
2. Beat Misinformation Online to Help Patients Make Smarter Decisions
More people use the Internet to search for health information. But this also means that patients are at risk of coming across fake news or misinformation.
With so much at stake, you should be the authoritative voice in your industry and help patients separate fact from fiction.
You can utilize healthcare content marketing to dispel myths and spew real data with these ideas:
Publish blog posts to provide evidence-based information on treatments and procedures.
Interview experts in your field and share these insights with your audience. You can post these interviews on social media, your website, or as a podcast episode.
Partner with other companies or groups to create and share infographics, videos, or articles.
Curate a list of reliable sources patients can refer to for accurate information.
Optimize the pages

using Google's guidelines

. This way, your website appears first when someone keys in your targeted keywords.
3. Reel in More Patients into Your Medical Practice
Search engines give patients more options for doctors, clinics, and urgent care centers. They can even consider telehealth, which gives them access to professionals internationally.
How do you sustain growth in a highly competitive market? Tap healthcare content marketing to deliver patients to your clinic—and retain them.
Here are five tips:
Perform local search engine optimization (SEO) to ensure your website appears when someone searches for doctors in your area.

Generate online patient reviews and post them on your Google My Business page, social media accounts, and website.

Nurture existing patients and leads with email marketing.

You can share content like e-books, blog posts, and case studies to keep them engaged with your brand.
Engage in social media marketing, specifically on Facebook, LinkedIn, Twitter, and Instagram.

Share snippets of your business to give leads a good idea about your work. Run ask-me-anything (AMA) sessions, post about your staff and core values, or let the audience know new knowledge, trends, or updates in your niche.
Leverage the power of video marketing by posting patient testimonials or recording webinars.

You can also go live on social media to show potential patients what it is like inside your clinic.
4. Improve Patient Outcomes and Satisfaction Rates
The goal of any healthcare provider is to ensure that patients receive the best possible care and treatment. But this does not happen overnight. It is a continuous journey that requires dedication and determination.
You can employ content marketing in your quest for excellence with these ideas:
Share before-and-after photos or videos of successful procedures to show patients what is possible.
Create checklists patients can use to prepare for their appointment or surgery.
Design a seamless book-an-appointment process. For instance, embed a calendar on your website to inform your patients of your availability.
Educate your patients about new technologies that may speed up consultations, diagnosis, and treatments. These include telemedicine, 3D printing, and artificial intelligence.
Publish case studies or whitepapers that show the successes of your team. You can use these as lead magnets to attract more patients to your clinic.
5. Enhance Your Professional Credibility Online
People tend to trust what you say when you are a healthcare professional. But it does not exempt you from online scrutiny. In fact, patients are becoming more critical of the information they consume.
The best way to build trust is by sharing valuable and relevant content that educates and informs your audience. Consider these ideas:
Become a thought leader in your field by publishing long-form content that lets you expound even the trickiest topics in your industry.
Do podcasts to discuss some of the most sensitive and controversial subjects.
Promote word-of-mouth marketing by consistently encouraging patients to leave testimonials and feedback.
Engage in digital PR to get your brand name out there. You can do this by working with influencers or conducting interviews with popular publications.
Use topic clusters

in writing and linking content. This technique improves SEO and suggests to your audience that you are an expert in your field.
Summing Up
Content marketing for healthcare builds medical practices from the ground up and maintains your growth despite intense competition. Even better, you are not stuck with only a few strategies.
You can combine multiple techniques to create a solid marketing plan. If you need help, a digital marketing agency specializing in your niche can offer the right support. It can customize your strategies to align with your objectives and target audience.