Instagram is an excellent way to deliver a message, whether it's as a business or personal brand. The key to delivering this message is to amass a following that stays engaged with your content. While this sounds like a daunting undertaking, it might not be as difficult as you think.
Here are just a few tips and tricks to help you attract and keep followers.
Develop a strong brand identity. Maintaining identifiable branding is essential to building a distinct brand identity. Leaving a visual impression on users will make it easy for them to recognize your profile and encourage engagement. Developing an identity is dependent on keeping a consistent visual aesthetic across your page. You can create a strong aesthetic by sticking to a colour palette that matches and flows. Cropping and consistent framing of your subjects will also help create a clean, user-friendly look.
Write a compelling bio that delivers your brand message quickly and concisely. A bio is one of the first things a user will notice when clicking on a profile. Therefore, it is essential to make an impression that is positive, exciting and engaging. Adding a website link and contact details will make it easy for users to find your information and get in touch.
Consider creating a brand-specific hashtag. Creating a hashtag specific to your brand, campaign or event can make it easy for users to locate your posts. The brand-specific hashtags also allow users to incorporate your branding into their posts if they include the hashtag in their caption or stories. This user-generated content enables your hashtag to reach a wider audience at no expense.
Remember to engage with your followers and potential followers! Creating a personal engagement that feels real, trustworthy and not robotic is key to gaining the user's interest and confidence. Participate in conversations on your posts and posts relevant to the content you're producing. Communicating with users is also an easy way to get to know your target market.
Run a contest that encourages users to follow, tag friends in postings and repost your content on their feed. Contests are easy and simple ways to get your profile, brand or campaign noticed and a fun way for users to interact with your content. Contests timed around specific days, such as launches or holidays, are becoming increasingly popular and have proven to be excellent ways for users to gain sustainable traction.
About the Author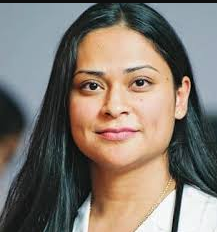 Margie Heaneythe has been helping people get more social media followers for their personal and brand accounts since 2013 and loves sharing her knowledge with others on Instagram, Twitter, Pinterest, and YouTube marketing strategies