Improving your website's traffic is something that, as a business, is an essential thing to work on all the time. The more you can build up your traffic, the more opportunities you have of turning in those potential leads to sales. Whether you're selling a service or product, every effort you can make to help boost your website's traffic, the better. Here are ten marketing tips to improve your website traffic.
Upgrade or Refresh Your Web Design
Your website design is one that can very quickly go out of style or needs an update. This is due to the fact that the browsers we use will often upgrade their own systems to make them more modern and so everyone else follows suit. The website design that you made several years ago might not work as well anymore and could be in need of a refresh or an upgrade. Take a look at your website and try to see it from the eyes of a customer or stranger that's seeing it from the first time. What would you pinpoint as being the weak areas of the web design? Is it easy to navigate, or are you having a hard time to feel engaged in the content you're reading due to the lack of creativity in design? There are lots of things that might be missing, and so it's worth looking at hiring someone who can design your company one from scratch.
By having one designed and custom-made, it ends up being unique to your website, and you can have peace of mind that it's not going to look the same as one of your competitors, for example.
Try to Improve Your SEO
Search Engine Optimization is something you'll want to get yourself familiar with if you haven't already. It can be a great way of helping to boost your website traffic and to get your company's website, ranking high on the search engines. The higher you are, the more likely you are going to get an increase in views. There are a lot of basic SEO practices that you can teach to your staff and are pretty much understandable for anyone who knows their way around technology. However, for the more complex areas, you might want to look into marketing services and to see what's available in that regard. With search engine optimization, it's something that is constantly changed, and in order to keep your company website relevant, you need to be willing to have someone working on it regularly. It might not be something you need full-time and so outsourcing your services to marketing companies can be useful.
Learn More about Your Audience with Data
The best thing that has come from the internet and through social media is data analysis. In traditional formats, the data you'd gather from your customers would be limited. However, as many people are now on the internet and have a digital footprint, you can definitely gather a lot more information on your audience than ever before. That information can be really helpful when it comes to using the right methods to improve your website traffic. It can influence what type of content or style of content you choose to best suit the age or demographic of your audience. It can alter everything from your tone of voice as a brand and how you market yourself in general online.
Use free platforms like Google Analytics to gain a better understanding of your audience and social media handles too. Social media platforms have free data analysis that is worth looking at in more detail where you can.
Write Clickable Content
Content is a powerful thing, and the more content you can provide online that's either through your website, social media or via other channels is essential. For your website, you want to look at your layout and consider whether you need to add more to it. Perhaps your information pages where you describe the company are looking a little bland and need a bit of visual content for your viewers to enjoy.
When you're creating content, you want it to be clickable, so think about the language you use and the images you attach with it. Visual content can be really helpful in pulling the viewer in and getting them engaged in it.
Expand Your Reach on Social Media
When it comes to marketing, it's important to expand your reach in different ways, and beyond your website, social media can definitely be useful. Think about how you could use your website to expand your reach on social media. Simply connecting your website to your handles can be useful, but you also might want to ensure all the content you create on your website is also being promoted on your social media handles. It means that you're going to get more footfall from different places, rather than just organic searches that come from the search engines.
It's a good idea to look at what your competitors are doing online when it comes to social media too. You might be able to draw some inspiration from the
Guest Post on Other Websites
Posting content on your own website is important, but it's also necessary to try and get backlinks onto other sites. These are links to relevant pages of your website that are put on to other high-ranking or influential websites. The more you can do this, the more it will show to the search engines that your website is of value. It's definitely something you want to be doing where possible. If you can, start looking at what other websites exist out there, and that might have some relevance to your website. You can either create the content in-house or get a marketing team to help out through outsourcing. When guest posting, make sure you are creating a lot of high-quality pieces so that they perform well and hopefully get promoted through other avenues.
Build Your Newsletter Subscribers
Subscribers on your newsletter are a great influence for building website traffic. They can also be great for when you're trying to convert leads into potential customers. If you've not got an option on your website, which gives your users the opportunity to sign up to your newsletter, then it's important to do so. You could be missing out on a lot of opportunities by not having a newsletter for those interested in being reminded of whenever you post something new or have some great news that's worth telling your followers.
Start looking at how you can build your newsletter and to entice people to hand over their emails. It can be great for improving that connection and relationship with your followers too.
Recycle Evergreen Content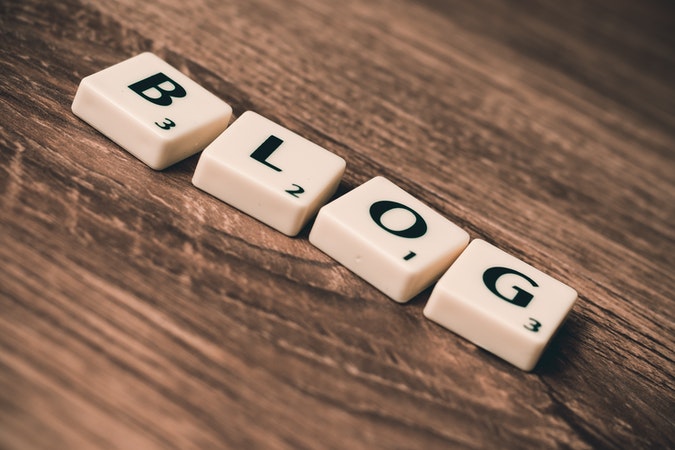 Recycling evergreen content is something that is referred to as high-performing content and is still relevant. It's worth reusing any content that's done well in the past and re-publish it. It can help to build traffic on those particular posts and to also influence your website's reputation on the internet.
The more of this content you can have on your website, the better. Look at what is doing well on the internet and use that as a way to create more evergreen content on your website.
Create A Blog
A blog can be a very useful part of your website. Writing articles that are relevant to your business, and that can help your customers understand you as a brand more is critical to your success. It also builds the traffic on your website because they'll spend more time on your website to look at the content as a result. If you've got the resources within your company to create weekly or daily content, then it's worth doing. You can end up being an expert in your industry by having content that gets read and engaged by others within your industry.
When posting on a blog, be consistent so that your readers know when the next post will be up. It creates a following!
Use Online Advertising
Online advertising has become one of the most beneficial forms of advertising in comparison to more traditional formats. Online paid advertisements are also a lot more affordable too, so it means more businesses can take advantage of the wider reach you can get from it. When doing paid advertising, make sure you know your audience well and that your campaigns are targeted to these audiences. It might take some time to get it right and to do it via the right platforms, but they can certainly help to improve the amount of traffic that flows to your website. Trial and error the process and expect for some campaigns to not do as well as others might. It's all about getting the audience right and also the timing of the campaign too.
Marketing your website to improve its traffic is something to always maintain. Find new ways of helping to increase your traffic, whether it's through your website's look or what content you're putting out into the online world.